ARR! Today it be bein' meow like a pirate day, savvy? Us bunch o' scurvy sea cats be shoving orf ta be lookin' fo' buried treasure, arr. Arr, ther' be bein' lots o' swashbuckling a scrubin' o' the poop deck. ARR! X be marking the spot wher' th' treats be buried.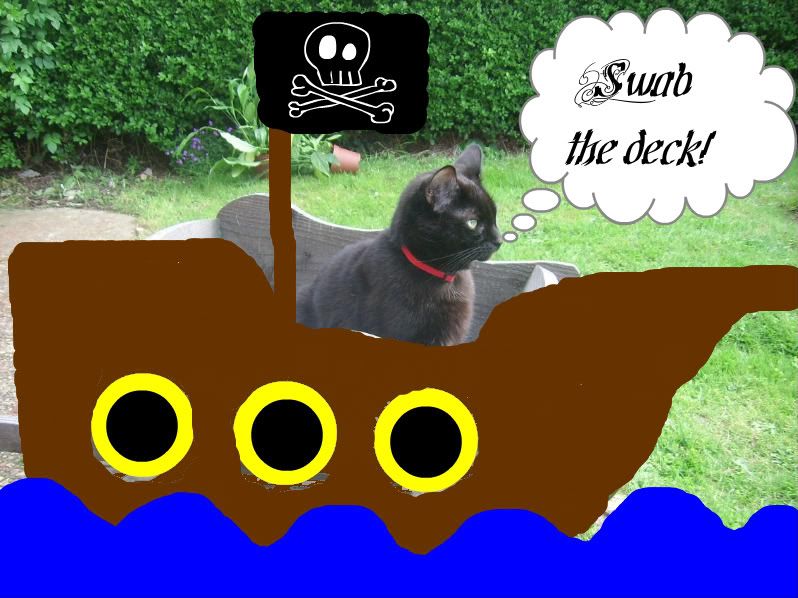 Captin' Thomas th' Terrible on the good ship wheelbarra
The pirate princess Lola Fangnola 'er self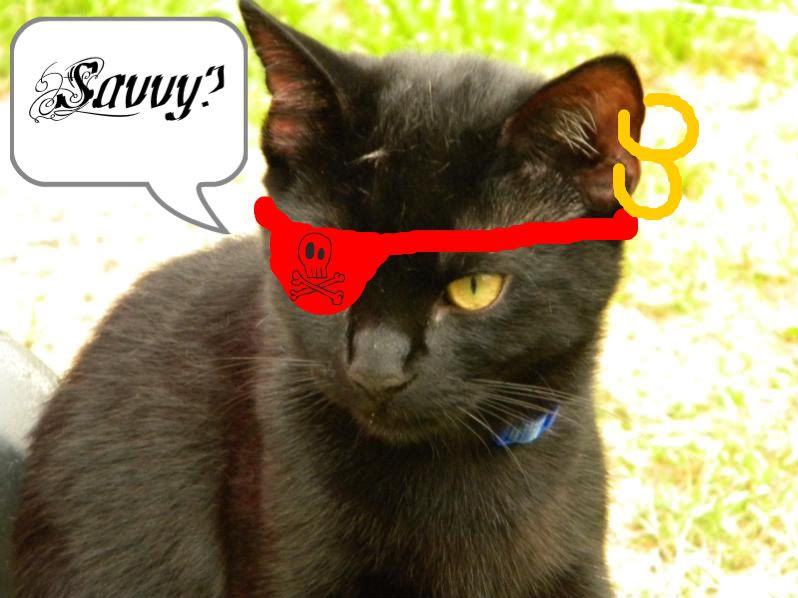 First mate Charlie Chicken Chewer
And Izzy Bitey Beak th' ship's parrot
Us scurvy sea cat be whisin' ye all a happy an' swashbuckling Meow like a pirate day!
Thomas th' Terrible, Charlie Chicken Chewer, Lola Fangnola and Izzy Bitey Beak x