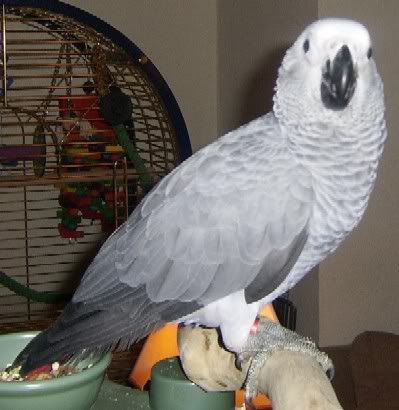 Finally, I get a chance to blog.
I have noticed that many of you kitty cats and human slave people have been asking my human slave person if I have the ability to talk. Well, yes, tes I do. In fact I speak human so well that I am able to actually converse with my human slaves.
I have found this to be extremely useful when obtaining what I want. Which is everything!
I am able to say;
Hello
Hi
Speaking
Izzy
Hello Chicken
I'm a chicken
You're a chicken
Yeah
Yes
Okay
Thank you
Oooh
No
Leave it!
It's not yours!
Be nice
Don't bite
I will BITE you!
Hmm
Shut up!
All right
All right chicken?
All right then
You all right there?
How should I know?
I know, I know!
C'mon then
I'm hungry, I'd like some chicken
See ya
Bye
What you doing?
What you doing sweetie?
What you doing chicken?
What you doing Amy? (youngest daughter)
What do you want?
AMY!
Shen (dog)
Shen off
Shen out!
Smelly dog
Stinky bum
Good girl
Change your bum
Time for bed
3,2,1
Do you want your ba ba? (Amy's bottle)
Drink your ba ba
Orange
Do you want some orange?
I want some orange
Do you need a wee wee?
Gis us a kiss Mwah
I can't get out!
You're a narna
Nutter!
Upsy Daisy, Daisy DOOOOOOOOOOOOO
Iggle Piggle
Maka Paka
Don't be too long
Be careful!
Are you in there?
Where's your neigh neigh (Amy's my little pony)
You'll hurt yourself!
Let's go on a Zeeeeeeeeeebra ride!
What's wrong?
Sit on your lap?
Sorry
What's wrong with the chicken?
Shut your bum (This is a mix of shut up and change your bum)
Missy, I'm warning you!
Nikki! Nikki!
OOOOOOOOOOOOOH NOOOOOOOOOOOO
What's that noise?
I can't hear anything
What's that smell
Nicola!
Charlie
Charlie Boy
You're a cheeky bum
Aye aye aye
I also have the ability to copy many of the household noises I hear on a daily basis. I can ring like all three telephones that are here.
As you can see I am a very talented bird.
Missy Moo on the other hand doesn't say anything. My human slave says this is because he cannot get a word in edgewise. I am not sure I know what she means.
Izzy Whizz x
And now some words from Human Slave person.
Thomas O'Toole is a odd cat, something we have put down to poor socialisation as a kitten. He rarely plays with cat toys. If you attempt to get him to play he will look at you is if you're crazy and then stalk off.
On those rare occasions I actually catch him playing with something he immediately stops and then looks very embarrassed and annoyed.
Unfortunately the other day I disturbed him whilst he was playing in the tunnel. I thought it was Charlie in there!